Announcements
Company & product updates.
Now Representing Murdock Manufacturing
P-M & Associates is proud to announce we began representing Murdock Manufacturing effective May 4th, 2022 for Indiana, Illinois and Eastern Missouri.

A leading designer, manufacturer, and supplier of stainless steel indoor and outdoor hand washing stations, drinking fountains, hydrants, bottle fillers, and more. In business since 1853, Murdock is the trusted name in water delivery systems.
Now Representing SLOAN
P-M & Associates is now representing SLOAN for the state of Indiana and parts of Western Kentucky.
As the world's leading manufacturer of commercial plumbing systems, SLOAN has spent more than a century pioneering smart, water-saving restroom solutions that are built to last a lifetime.
We are proud to welcome SLOAN to the P-M & Associates family!
Now Representing Pfister Faucets
P-M and Associates is thrilled to announce that we have begun representing Pfister Faucets effective March 1st, 2022.

Pfister has been making faucets and plumbing fixtures for more than 100 years. Pfister not only knows exactly what you want out of a faucet, but also every bathroom accessory. Sold individually or as a complete style collection, you can rely on Pfister for quality items at an affordable price.

We are proud to welcome Pfister Faucets to the P-M & Associates family!
Our Podcast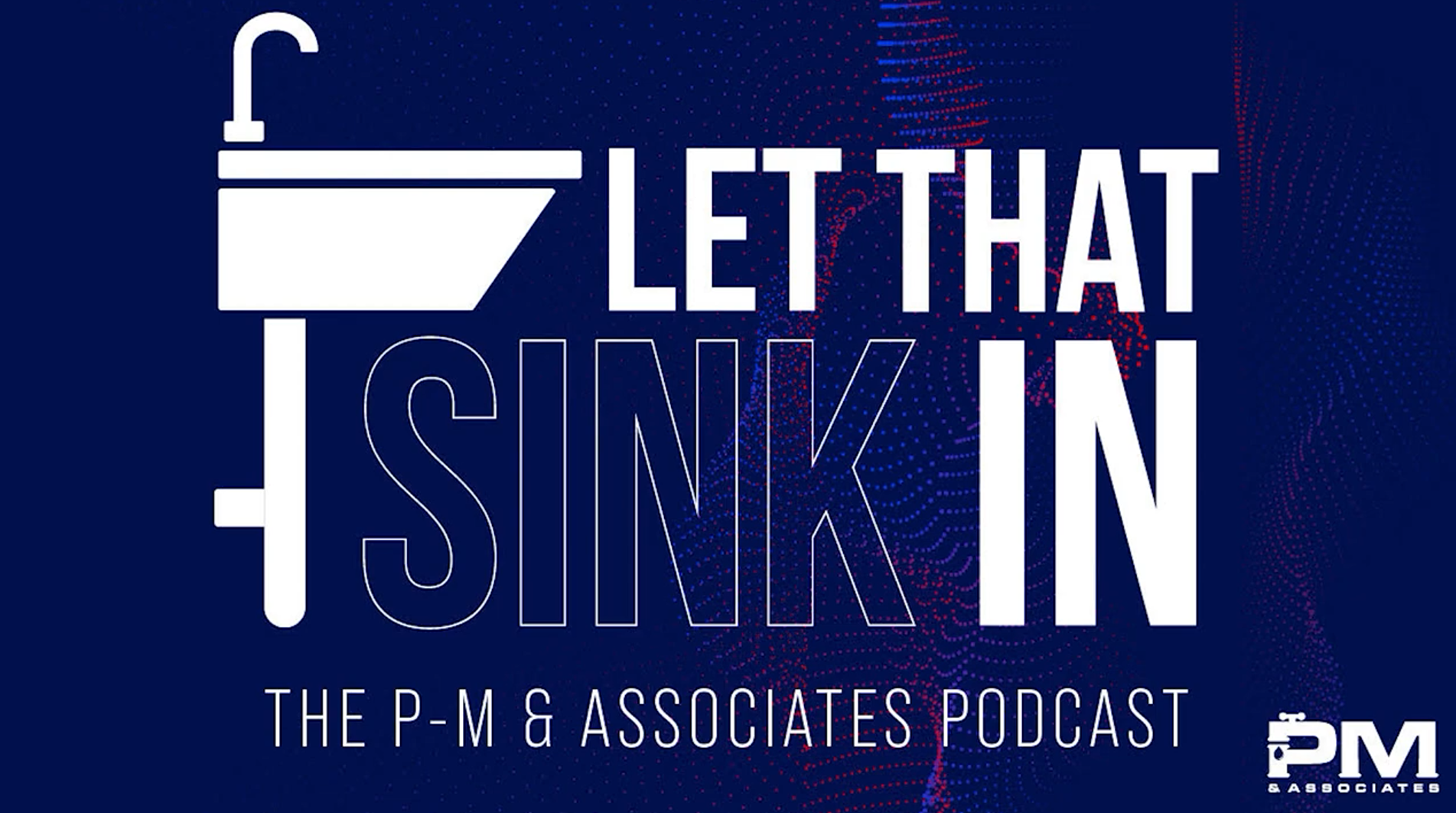 Listen in to Let That Sink In, the P-M & Associates Podcast, available on:
Spotify Apple Podcasts Google Podcasts
Our Latest
ZSi-Foster Webinar
Presented by P-M & Associates
The Sloan Mobile Showroom
Hosted by P-M & Associates
Go to Our Channel
---