Are you ready to transform your kitchen into a hub of style, functionality, and innovation? Look no further than the Pfister Kitchen Faucet Collection! From classic elegance to modern marvels, Pfister offers a range of kitchen faucets that will not only elevate your kitchen's aesthetics but also make your everyday kitchen tasks a breeze. Let's dive into the world of Pfister and discover what makes this collection so magical.
1. A Symphony of Styles
The Pfister Kitchen Faucet Collection is a symphony of styles, catering to every taste and kitchen design. Whether you prefer the timeless charm of traditional faucets or the sleek lines of contemporary designs, Pfister has it all. Their collection spans various finishes, including polished chrome, stainless steel, matte black, and brushed nickel, ensuring that your faucet seamlessly blends with your kitchen decor.
2. Innovation at Your Fingertips
Pfister isn't just about looks; they're all about innovation too. Imagine having a faucet that responds to your touch or voice command, making it easy to fill pots and pans without lifting a finger. With Pfister's Touchless Faucets, this futuristic convenience becomes a reality. Plus, their patented advanced docking system, React Touch-Free Technology, ensures that the spray head always docks securely after use, preventing any annoying drooping.
3. Water Efficiency and Sustainability
In today's world, water conservation and sustainability are paramount. Pfister's commitment to eco-friendliness is evident in their products. Many faucets in the collection come with WaterSense certification, which means they use up to 45% less water than traditional faucets without sacrificing performance. You can reduce your water bills and environmental impact while enjoying top-notch functionality.
4. A Helping Hand in the Kitchen
Pfister knows that a kitchen faucet is more than just a fixture; it's a helping hand in your culinary adventures. Many faucets in their collection feature a pull-down or pull-out spray head, making it effortless to rinse, wash, and fill. The high-arc spouts offer ample clearance for large pots and pans, and the multi-function sprays provide options for all your kitchen tasks, from washing delicate dishes to scrubbing stubborn stains.
5. Durability That Lasts
Investing in a kitchen faucet is a long-term commitment, and Pfister understands that. Their faucets are built to withstand the rigors of daily use. With solid brass construction and ceramic disc valves, you can expect smooth operation and durability that stands the test of time. Pfister even backs their faucets with a lifetime warranty, giving you peace of mind.
6. A Pfister Faucet for Every Kitchen
Pfister understands that every kitchen is unique. That's why they offer a wide range of faucet styles, including single-handle, double-handle, bridge, and commercial-style faucets. Whether you have a cozy cottage kitchen or a modern culinary haven, there's a Pfister faucet waiting to enhance your space.
The Pfister Kitchen Faucet Collection is not just a range of fixtures; it's a promise of style, innovation, and sustainability.
---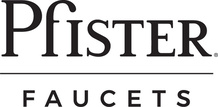 Pfister Faucets | Kitchen
Confident style and clever function. Way to master your kitchen.
---